At Your Service
Your relationship with Triangle starts when your machine arrives at your facility. Our team is prepared to support your needs and ensure that your equipment runs efficiently for years to come. Whether it's ensuring that your equipment is installed properly and starts up quickly or training your team to operate and troubleshoot, we have you covered.
Our machines are built to last, and properly servicing and maintaining them is key to their longevity. In fact, it's common to find Triangle baggers that were installed in the 1950s still running today!
Though our equipment is rugged and built to withstand severe environments, we understand that things happen from time to time such as parts needing to be replaced, operators requiring training and even upgrades to bring older equipment up-to-date.
Contact Triangle Support
Technical Support: 773-836-3440
Parts: 773-836-3451
Accessories: 773-836-3450
Service: 773-836-3487
Ayuda en Español es disponible.
After Hours and Weekend Support
If immediate attention is required, please contact us at 773-836-3451 for assistance. Our typical response time is within 1 hour. If it is not an emergency, we will reply by the end of the next business day.
Experienced Technicians and Craftsmen
Our 22 service technicians are NFPA 70E certified with an average tenure of 18 years servicing Triangle equipment. We not only provide support directly out of our headquarters in Chicago, but also remotely with local support across the US and Ontario, Canada.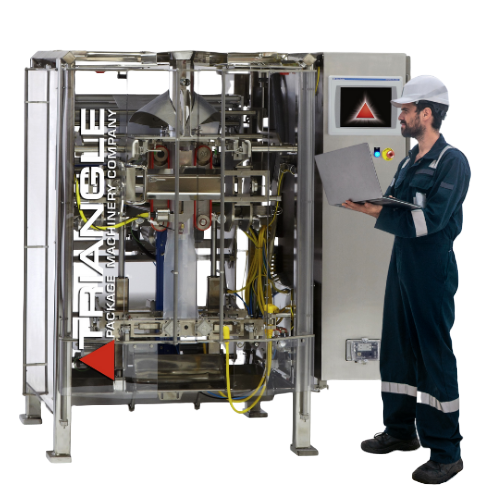 Request Customer
Service and Support