About Triangle Package Machinery Company
Triangle provides sanitary food packaging equipment, including vertical form fill seal (VFFS) bag machines, multihead weighers, horizontal cartoners and tray loading/depositing systems. Based in the U.S., the family-owned and operated company proudly offers packaging equipment designed for washdown environments and ships all parts direct from its 120,000-square-foot manufacturing facility in Chicago.
Since 1923, Triangle has built a legacy of designing and building sanitary packaging equipment that has stood the test of time as well as harsh washdown environments. We're still servicing machines that have been running in the field since the 1950s. Today the family's third generation carries on that tradition with superior engineering, a world-class manufacturing facility in Chicago, IL (USA) and unparalleled customer support.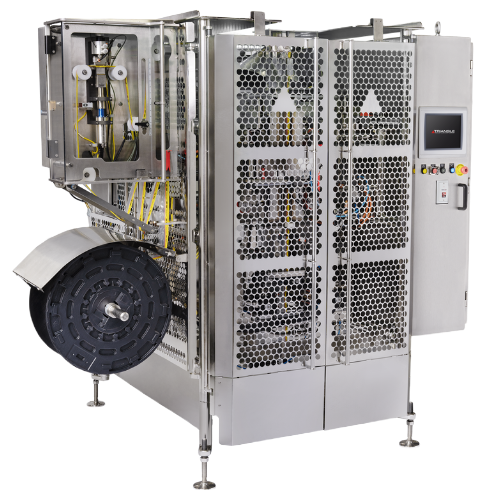 VFFS Bag Machines
Keeping food and workers safe are our top priorities. Our vertical form fill seal baggers are designed with sanitation and ease-of-use in mind. Triangle baggers meet USDA/3A and FSMA standards. All models come with an open, accessible design, sanitary forming tubes and sloped surfaces for easy run-off during washdown. Easy-changeover features include tool-less removal of forming tubes, sealing jaws and film rolls, allowing you to run multiple SKUs, package styles and materials, quickly.
Pre-Made Pouch Fillers
For pre-made pouch applications, our rotary pouch machine is designed to run various styles, including Doy bags, and has the ability to store up to 48 recipes on the HMI.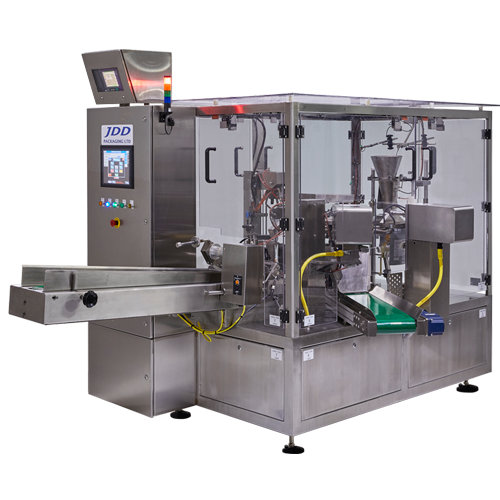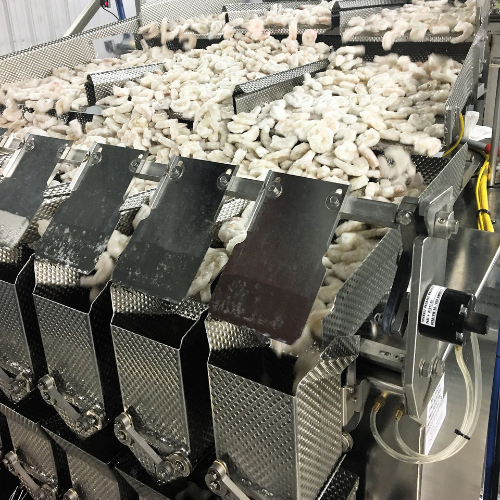 Multihead Weighers
Offering unmatched accuracy and speed, our family of in-line multihead weighers provides even product distribution and fewer missed cycles. Our in-line weighers mount directly on top of Triangle VFFS baggers, saving valuable floor space and eliminating the need for costly mezzanines.
Bag-in-Box Cartoners
Our Flex 1 cartoning solution is ideal for bag-in-box applications such as cereal, rice, cake mix and more. Key features include quick and simple 3D changeover, single-, or twin-pack bag capability and servo drives. Pairing a Triangle in-line weigher and VFFS bagger with this compact cartoner provides a great integrated bag-in-box system - all in a small footprint.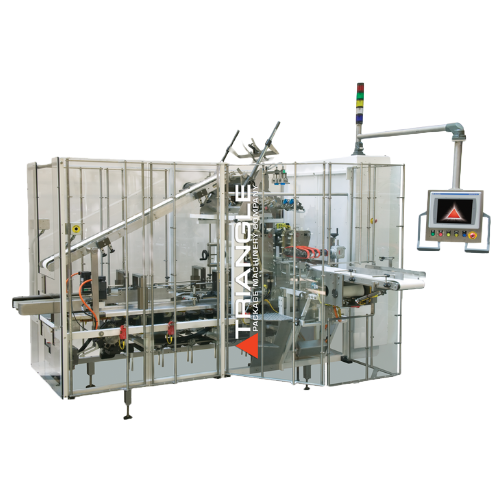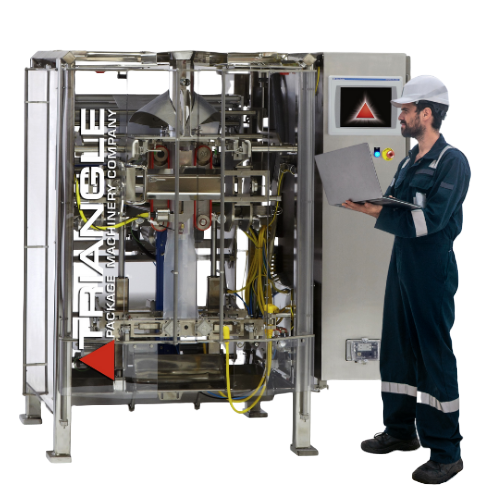 Superior Service & Support
Your true relationship with Triangle starts when your machine is installed in your facility. Field service is available out of our Chicago headquarters as well as regionally throughout the US. Our 22 service technicians offer an average tenure of 18 years servicing Triangle equipment. Spare parts are manufactured in our Chicago facility and are typically shipped the same business day.