Increase Yield
s
with
Triangle
Candy Packaging
Solutions
Whether you're filling or weighing waxed or sanded gummies, chocolates, chocolate-covered nuts and fruits, wrapped, flow-wrapped or unwrapped candies, Triangle has a candy packaging solution that fits your needs.
Fill and weigh as little as half an ounce at speeds up to 150 bags per minute, all the way up to 80 ounces at 65 bags per minute–and everything in between.
Quickly Fill Various Types of
Candies with
Flexible
V
ertical Form Fill Seal
Baggers
Triangle X-series baggers are a versatile solution for candy packaging. Thanks to the option for a rotatable jaw, our vertical form fill seal (VFFS) machines are able to run everything from small bags to large bags very quickly, and even multiple candy types.
Built in the USA at our Chicago, IL facility and designed for 24/7 operation, X-Series baggers are rugged and run in even the harshest environments. With 360° machine access, maintenance and cleaning are made simple.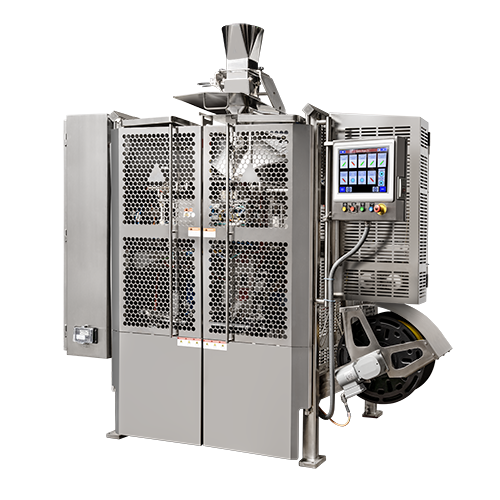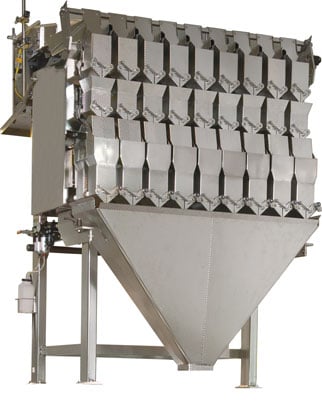 Reduce Product Giveaway
with Accurate
Candy
Weighers
For a complete filling and weighing solution for your wrapped or unwrapped candy product, simply pair your Triangle VFFS bagger with a Triangle inline weigher. Our inline scales feature a rake grader that helps level out your candy product and delivers it evenly to the scale buckets.
Non-proprietary controls make Triangle inline scales user-friendly and easy to maintain in your candy production facility. As a Rockwell Automation Preferred Machine Builder Partner, we offer Rockwell ControlLogix, which allows us run both the bagger and scale with one control box.