Liquid Packaging Solutions
Perfect for pumpable foods for retail and foodservice applications such as soups, sauces and mac and cheese. A unique squeegee system keeps product out of the seal area and accepts servo feedback from a checkweigher. Designed, built and serviced in the USA. No film contracts required.
Sanitary Liquid Filling Packaging Machines
Achieve clean seals every time with unique squeegee design that keeps liquid out of the sealing area. X-Series VFFS bag machines are designed and built with the strictest sanitary requirements in mind. Available in four sanitation levels, including painted steel, stainless steel, stainless steel washdown and USDA/3-A. Sanitary features include:
Sloped control box which pivots to provide 360º of machine access
Continuously welded tubular frame; solid frame optional
Servo motors available in three sanitation levels
Open cable management
Quick removal of sealing jaws and back seal components for easy washdown
Cross members rotated 45º to allow product runoff
Eliminate Leakers & Headspace
Triangle's unique servo-driven squeegee design prevents liquid product from entering the seal area, allowing for precise, clean top and bottom seals of the package–every time. This helps eliminate costly leakers and headspace inside of the package while enhancing food safety. While the squeegee helps ensure quality seals when using heat seal jaws, optional ultrasonic sealing jaws are available for higher speeds and 100% seal integrity.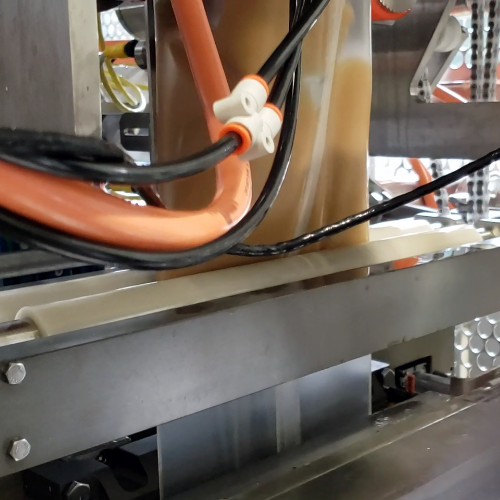 Easily Integrate Various Fillers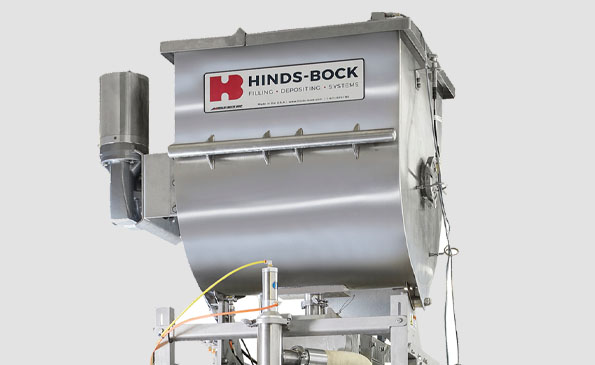 Filler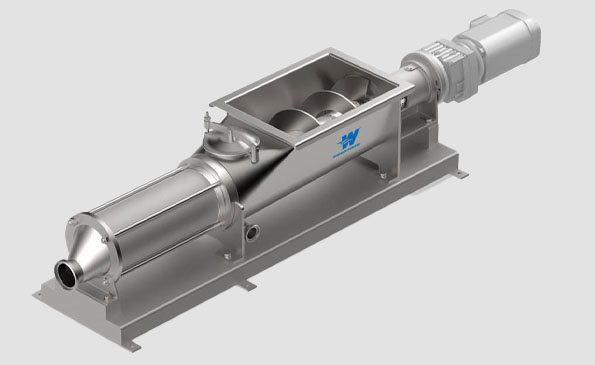 Pump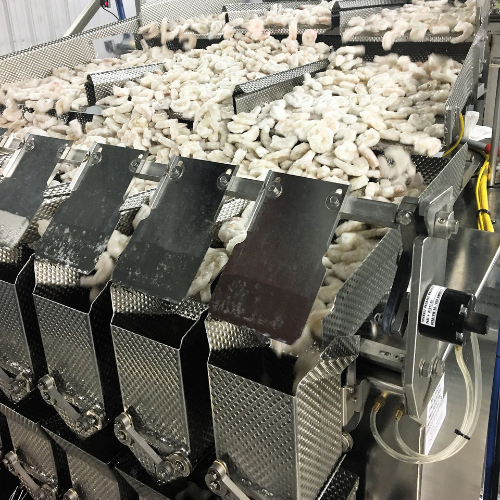 In-Line Weigher