Robust Customer Training
Proper training is key to your equipment's reliability. Take care of your investment with effective training from Triangle. Triangle offers training in multiple formats in order to maximize your employee's knowledge and operator efficacy.
With a solid foundation of knowledge built on proper training, you can: increase worker awareness and safety, reduce downtime and waste, increase efficiencies, reduce overall cost of ownership due to excessive and unnecessary service calls and achieve higher OEE.
Training Services
Training manuals (standard and/or customized)
Changeover
Maintenance
Troubleshooting
On-demand support from our experienced professionals
Training at Triangle's facility
Follow-up training
Train the Trainer options
Bilingual (Spanish) instructors and material
Performance checks
Initial setup
After Hours and Weekend Support
If immediate attention is required, please contact us at 773-836-3451 for assistance. Our typical response time is within 1 hour. If it is not an emergency, we will reply by the end of the next business day.
Triangle Course Offerings
The following course descriptions have been developed to prepare your staff to effectively operate and maintain the investment that you have made in your Triangle equipment. We are happy to customize our offerings as needed to support your specific application and internal skill sets. Performance checks will be administered during each session to measure the participant's ability to perform the tasks taught. A training recommendation for the follow-up will be provided at the conclusion of the training. We encourage the use of your internal trainers to support the process. Specific pricing is available upon request.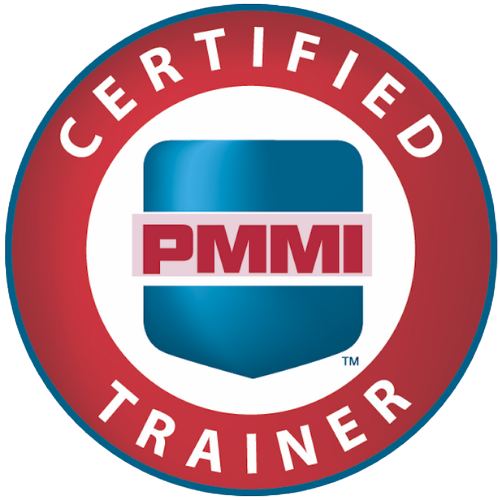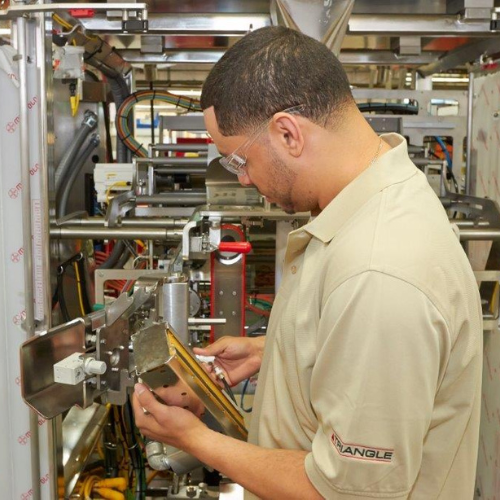 Operator Training
Two 8 hour days
Max class size - 6 people
Prerequisites: Prior packaging experience and the ability to read and navigate a PanelView screen (HMI).
Course Content:
Safety procedures
Operator controls
Basic troubleshooting
Equipment overview
Operating procedures
Cleaning procedures
Parts and function
Upon completion, operators will be able to safely perform the basic operations of the equipment, navigate and respond to panel view screens, troubleshoot basic problems and keep the equipment clean using proper sanitary procedures.
Mechanical/Electrical Training
Three 8-hour days
Max class size - 6 people
Prerequisites: Prior mechanical maintenance of packaging equipment, ability to navigate a PanelView screen for both daily operation and troubleshooting and be able to read blueprints and electrical schematics.
Course Content:
Introduction to machine controls
Troubleshooting and diagnostic procedures
Lubrication procedures
Machine parts and function
Changeover procedures
Safety procedures
Machine operational theory
Machine adjustments and calibrations
Preventative maintenance guidelines
Operating procedures
Upon completion, the mechanic will be able to safely operate, troubleshoot and repair the equipment independently and/or with the use of the equipment, reference materials and troubleshooting screens.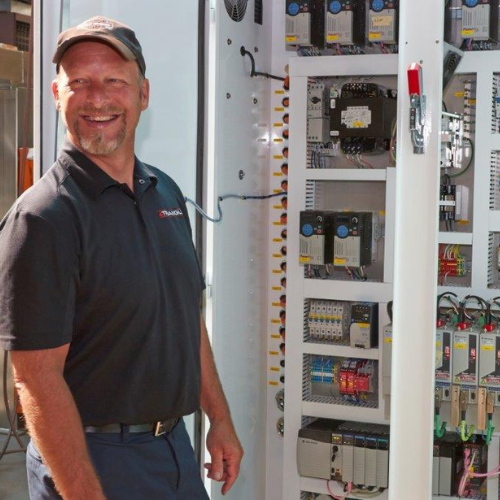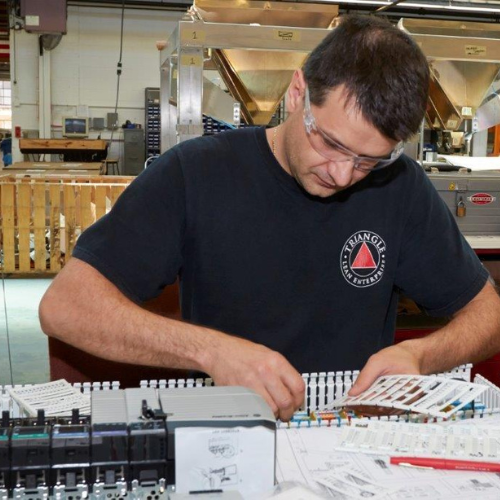 Electrical/Programming Training
One 8-hour day
Max class size - 6 people
Prerequisites: Have RSLogix and the ability to go online with PLC, be able to read electrical schematics and prior experience in troubleshooting control systems is preferred.
Course Content:
Machine safety procedures
Be able to upload and download programs
Backup PLC program files
Electrical/electronic component calibration and testing, troubleshooting, repair & replacement
PLC controls architecture and strategy
Programming changes
Machine adjustments
Upon completion, your electrical staff will be able to safely troubleshoot and repair the control systems of this equipment with the use of RSLogix. In our preparation for your unique training needs, we always begin by evaluating your training needs assessment, and then prepare a detailed training proposal.