Cereal Packaging Solutions
Triangle Package Machinery is the industry leader when it comes to cereal packaging equipment. Our cereal packaging solutions include:
Bag-in-Box Cartoners
This unique solution is ideal for cereal packaging applications, and offers a complete bag-in-box packaging system in a compact footprint. The Flex 1 cereal packaging system includes an X-Series VFFS Bagger, in-line multihead weigher, and horizontal cartoner, all controlled through a single control box with Rockwell Automation's ControlLogix.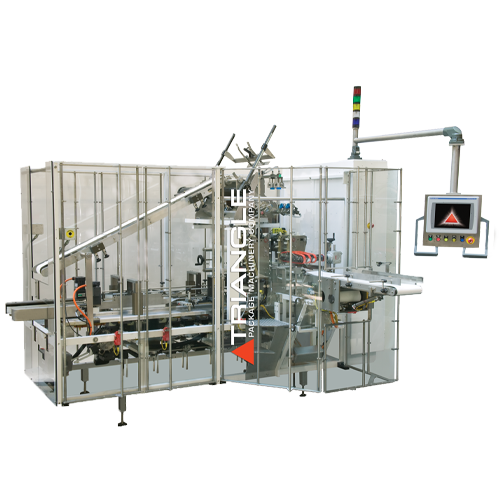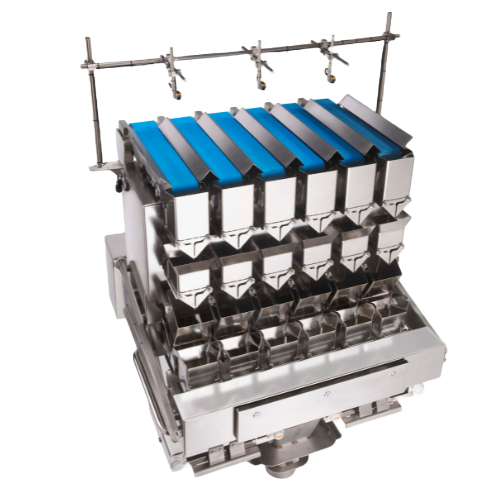 In-Line Multihead Weighers
Our in-line multihead weighers include Model A612 and Model A918; both offer unique advantages for cereal packaging applications. Offering unmatched accuracy, Triangle in-line weighers feature vibration-resistant weigh cells and hand-detachable buckets. An optional dust enclosure keeps powdered or sugary products in check. Additional options include smooth or Rigid-tex finish to ensure even product flow. Pair the weigher with our X-Series VFFS machine for an integrated cereal packaging system that can be run through a single HMI.
Pre-Made Pouch Fillers
The Triangle/JDD Rotary Pouch Filler is an automated method to fill and seal pre-made pouches. The rotary pouch filler is designed to fill and seal Doy bags, 3-sided seal, flat and Stand-Up Pouches (SUP), as well as zippered bags, at speeds up to 50 pouches per minute. Store up to 50 recipes for quick and simple changeovers.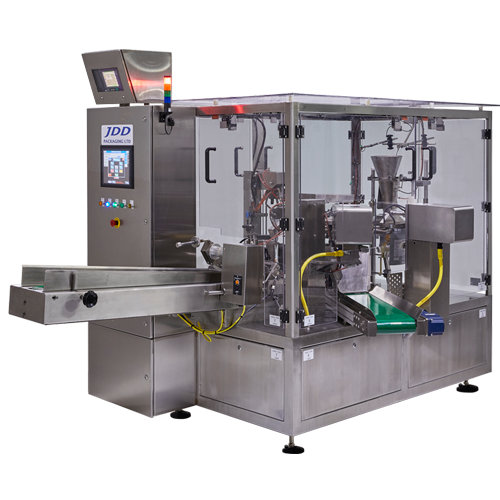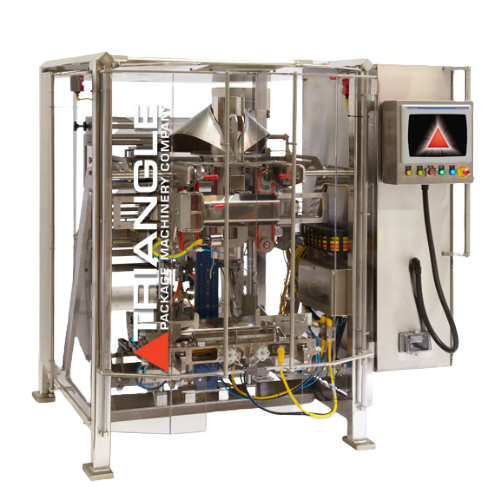 X-Series VFFS Baggers
The X-Series is the faster, cleaner, smarter packaging solution. Unique features include:
Versatility
Available in intermittent or continuous motion models, the X-Series VFFS bagging machines include three frame sizes and styles to best meet your application needs. With quick, tool-less changeover of sealing jaws or film rolls, all of our bagging machine models are designed to run multiple package styles and sizes on the same machine. Changeover of forming tubes, film rolls, and sealing jaws is tool-less and quick, allowing cereal packagers to enjoy less downtime and move more product out the door.
Ultrasonic Technology
Triangle is the only North American company to not only offer Ultrasonic sealing, but to provide the flexibility to run Ultrasonic or traditional heat sealing on the same bagging machine. A unique, cold sealing technology, Ultrasonic sealing offers many benefits to cereal packagers, including improved OEE and reduced leakers, as well as labor, material and energy savings.
Sanitation
When it comes to sanitation, Triangle's X-Series VFFS baggers are second to none. Customers love the open, accessible, easy to clean design. X-Series baggers are available in three levels of sanitation, including stainless steel, stainless steel washdown, and USDA/3A models, with control box ratings from Nema 12 to Nema 4X. In fact, Triangle offers the only vertical form fill seal bagger and forming tube designed to meet strict USDA and 3A sanitation standards.